I was commissioned by
Graphika Manila
to create the 2016 Branding. I got this obsession with botanical drawings that I immediately decided to put it to good use. Graphika's branding has always been colorful ang cheerful so this could be perfect.
I figure this could also be a way to promote this new found obsession and hopefully land some gig with big fashion brands.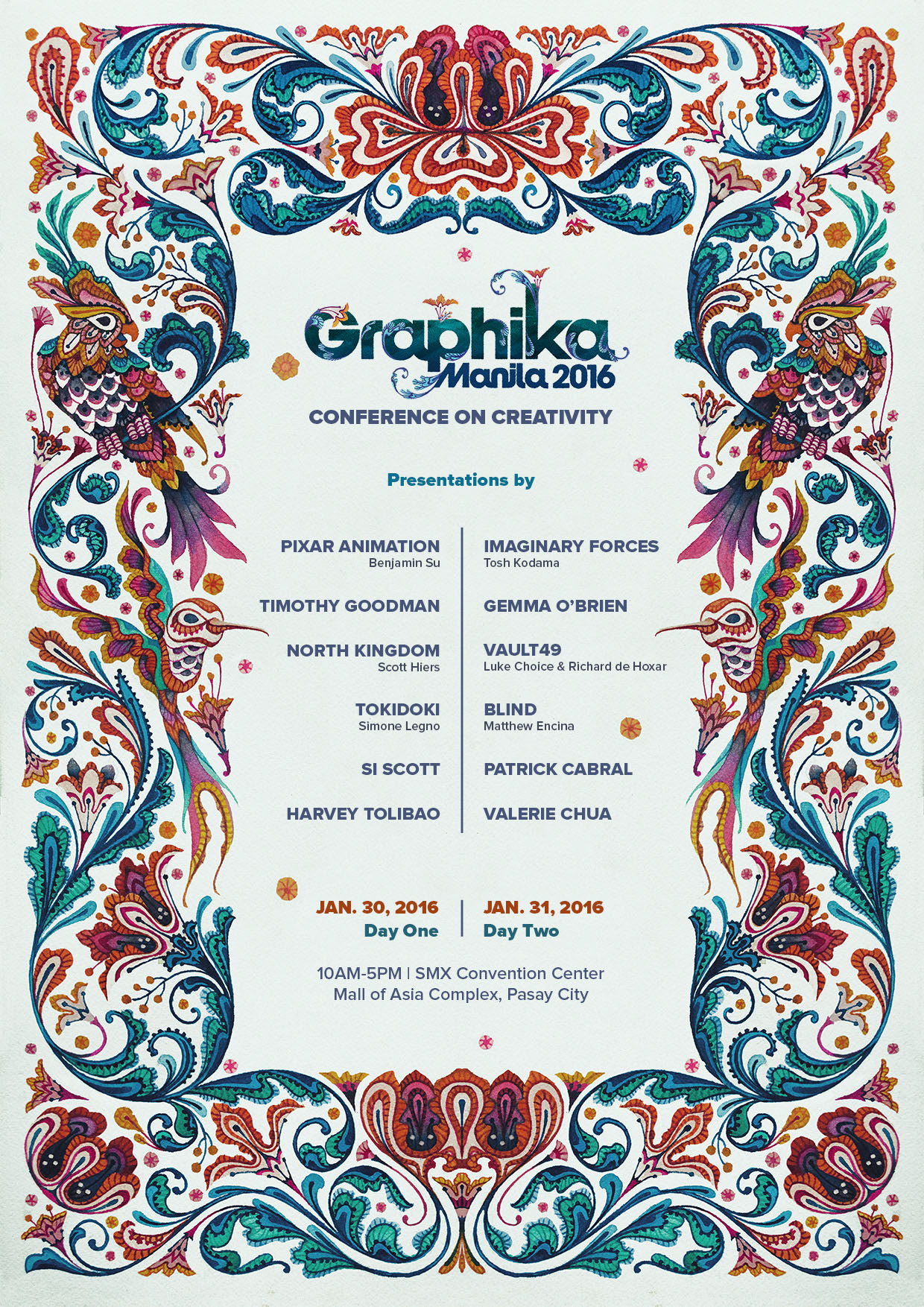 I made huge hand -painted library and assembled them in photoshop. It was around 2 weeks of work, but only very few made it to the actual poster.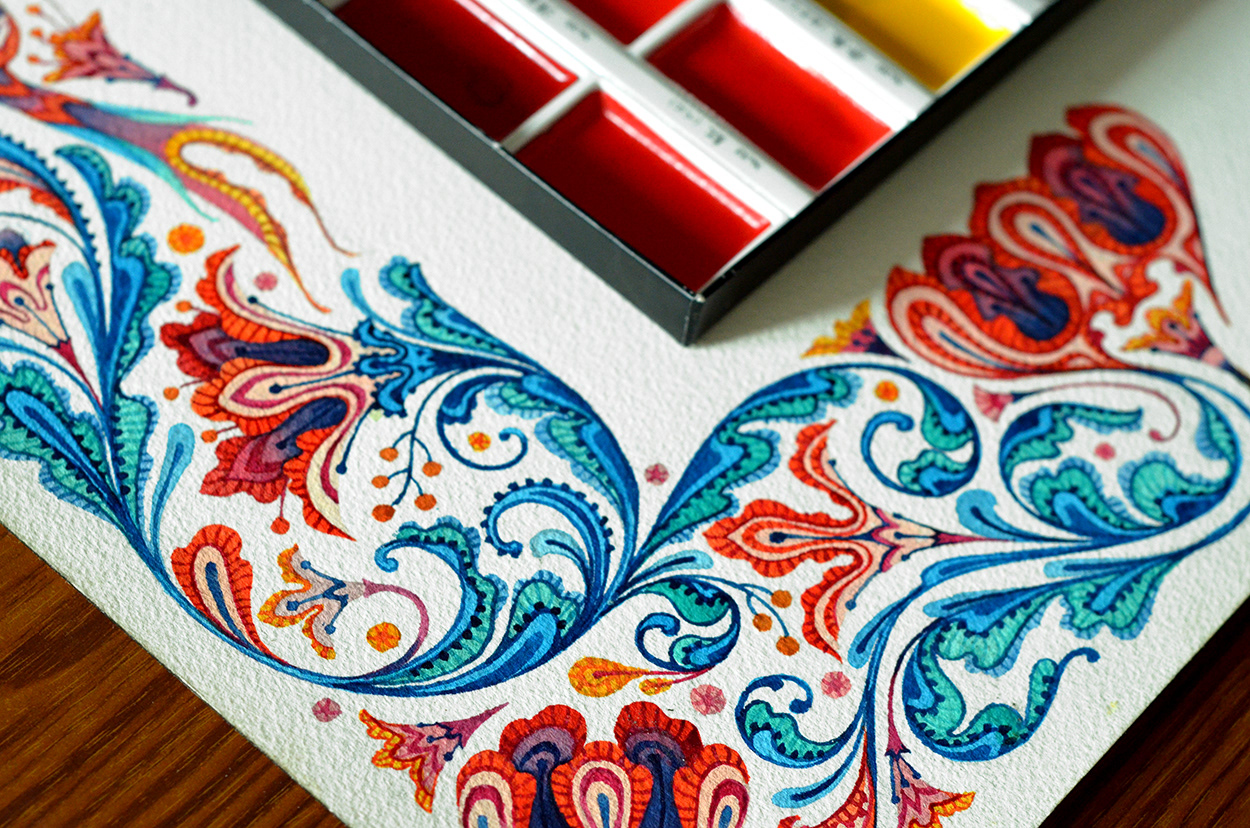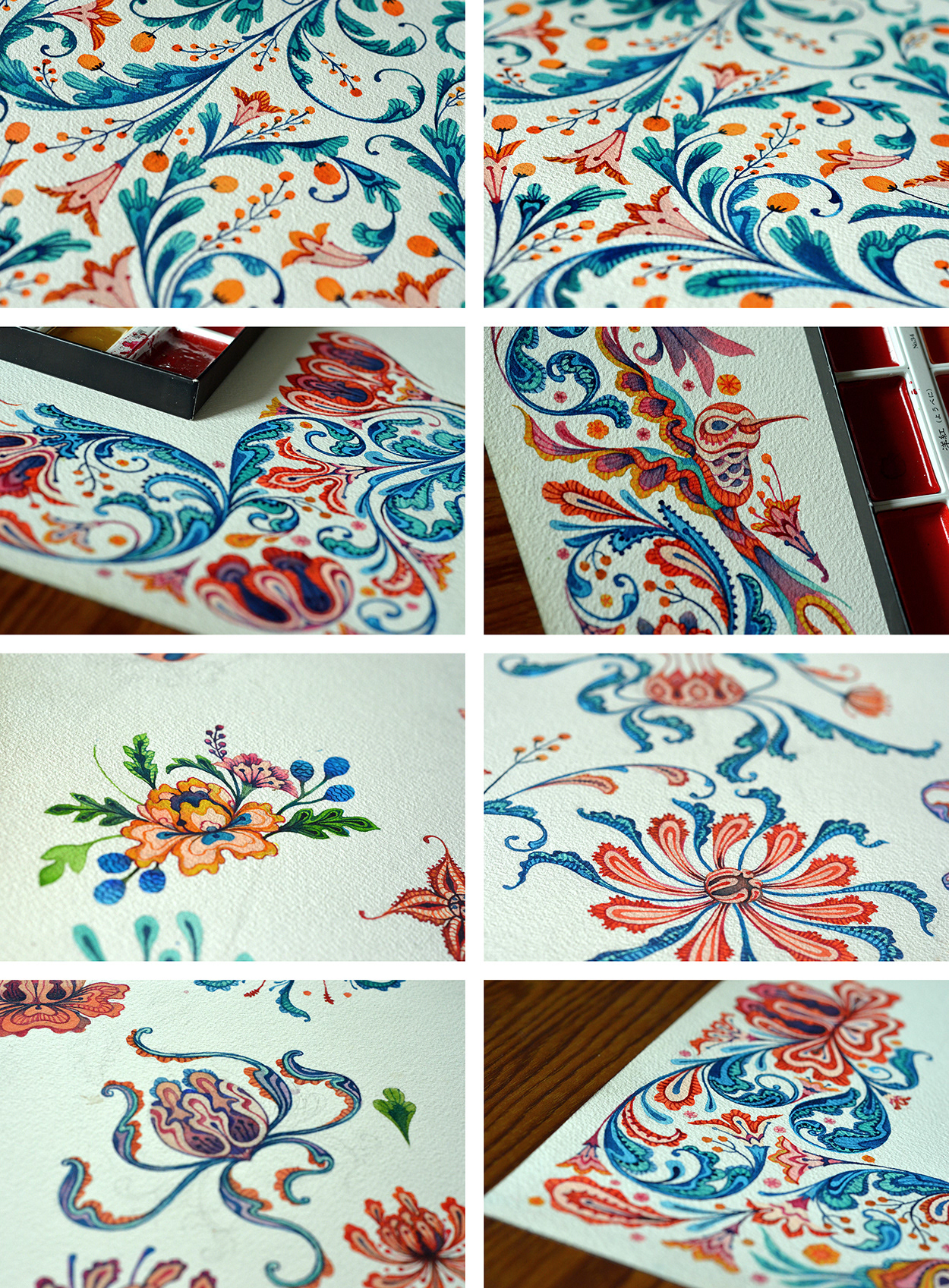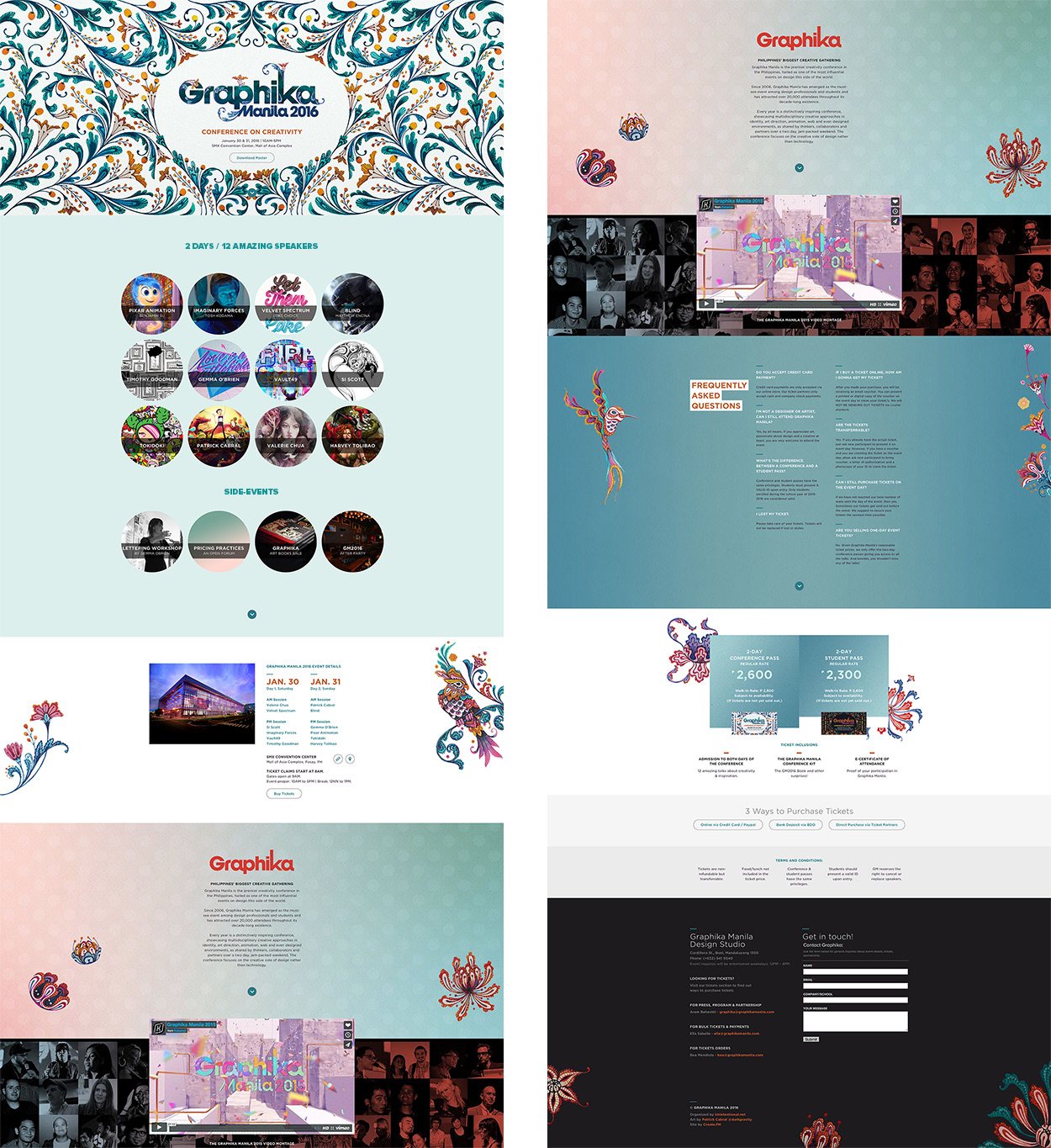 _




S H I R T    D E S I G N    &    C O N F E R E N C E     P A S S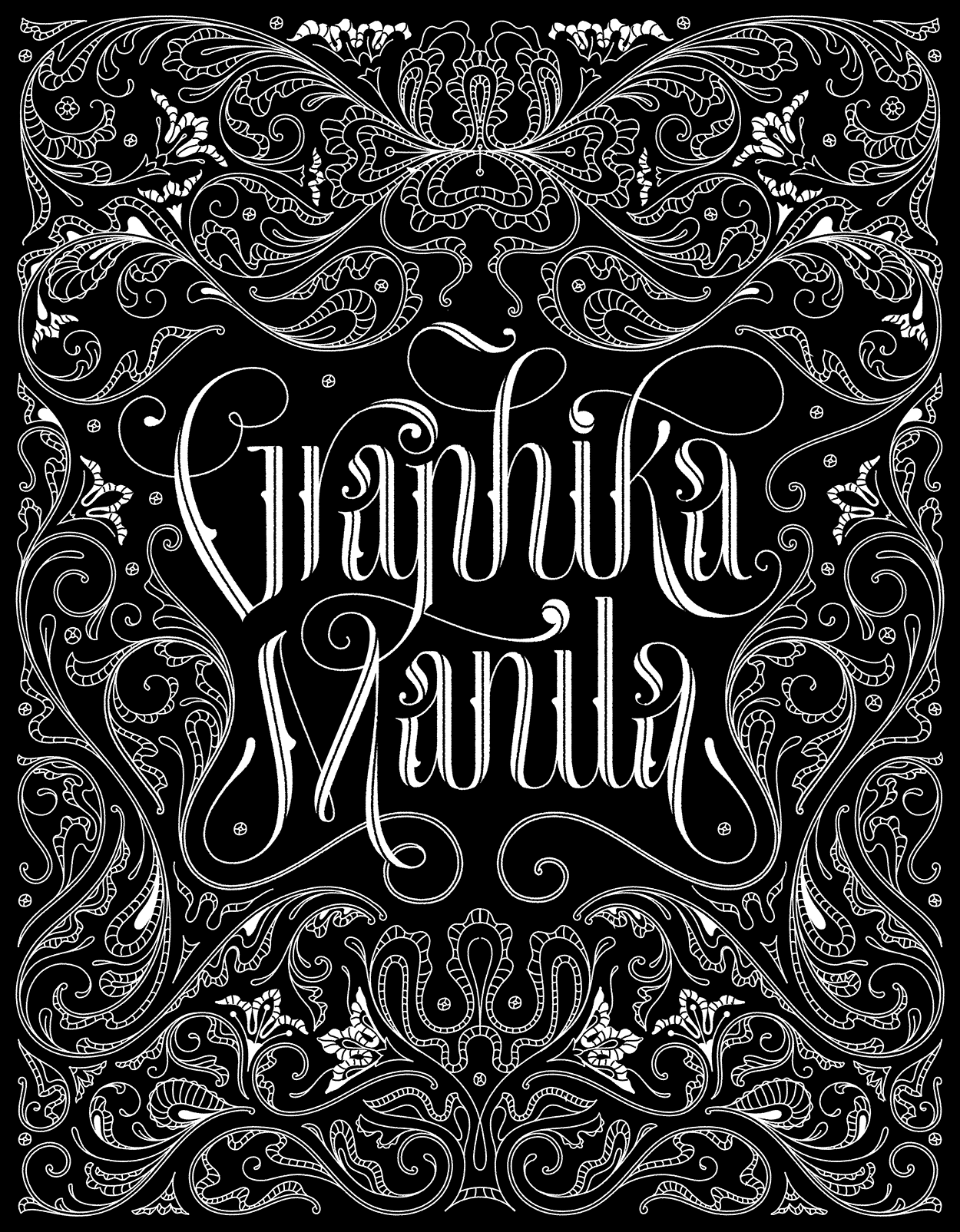 I made a lot of illustrator brushes to help me make the process of creating foliage easier. I also animated all the foliage on Adobe Illustrator, creating one brush per frame so the leaves/branches would wrap along the path properly.


With these animated brushes, I can now create animated frames.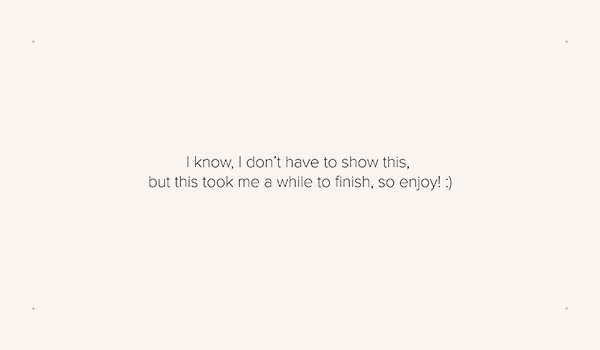 I want the video to have some sort of greeting card look. I decided to animate everything 2D. Knowing that the event's venue will be dark, I decided not to make the designs too bright.
Now, to the main event. Behold! :)